Artificial Disc Replacement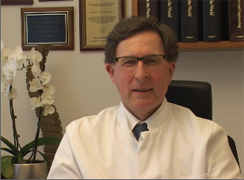 Artificial Disc Replacements (ADRs), (aka Total Disc Replacement (TDR) or Total Disc Arthroplasty (TDA)) followed the development of artificial joint replacements in the knee and hip joints, and are expected to have better, longer-lasting results in the intervertebral joints than fusion. With over 6,000 ADRs already implanted, prolific published research and product development (36 patents/co-patents for spinal devices) Prof. Dr. Bertagnoli is viewed as the world's leading artificial disc replacement surgeon by medical professionals and patients. Added to these impressive credentials, he teaches spine surgery to other doctors from all over the world, having instructed more than 3,000 doctors from more than 55 countries. Also, he has innumerable consultations with major institutions, such as the Mayo Clinic and Cedars-Sinai and his research associates maintain the largest database on Artificial Disc Replacement in the world.

Please Note: We are a private clinic and accept no insurance unless the insurance company pays ahead of time. However, we can provide helpful documentation for insurance claims and pre-approval. Please see our insurance page and articles and our travel page
Chief investigating surgeon for trials of the Maverick, activl, Cadisc-C, Mobi-C, Prodisc(s) and LP-ESP discs.
For patients with exceptionally difficult conditions, for whom pain medication is ineffective and that other surgeons refuse to treat, it is reassuring to know that Prof. Dr. Bertagnoli takes many of these cases and successfully treats them . For a few examples please see ==> Five Level Artificial Disc Replacement Case or a Multi-Level ADR Hybrid Case, or a Hangman's Fracture after Artificial Disc Replacement or a Multi-level Fusion Revision Case.


Although Prof. Dr. Bertagnoli's patients come from all walks of life and from all over the world, it is noteworthy that many of his patients are medical professionals, many of whom come from the United States. Their decision should be interpreted as an expert endorsement of Prof. Dr. Bertagnoli's skills. With costs considerably lower than in the United States, most people can access the best medical care in the world for their spine.
World-wide Leader in Spine Surgery
Founder of the International Society for the Advancement of Spine Surgery (ISASS) Prof. Dr. Bertagnoli makes a variety of artificial discs from different manufacturers available, but only PROVEN, LONG-LASTING and SOUNDLY-ENGINEERED devices are used. SAFETY, as well as offering his patients the latest technology, are his chief concerns. Also, other spine arthroplasty techniques are available, such as TOPS, Coflex and DSS. Only an individualized evaluation can determine the correct device and the appropriate intervention for a patient. Let's get it done right the first time.
Related topics:
His textbook " Motion Preservation Surgery of the Spine: Advanced Techniques and Controversies " , which he co-authored, is available on Amazon for the general public. Many other publications and accomplishments are shown under his name on the upper menu.
Preauthorization and prepayment are now available with some insurance companies. For questions about insurance and other matters please click . Patient Information.
Artificial Disc Replacement Success Rates
Artificial Disc Replacement Recovery