Artificial Disc Replacement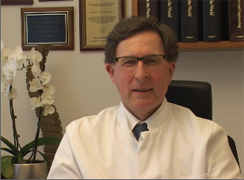 (ADRs), numbering over documented 6,000 implants, and prolific research and development, have propelled Prof. Dr. Bertagnoli to the position of the world's leading and most experienced spine arthroplasty surgeon in the opinion of many medical professionals and patients. Nothing could be more evident of Prof. Dr. Bertagnoli's role as the world's leading spine surgeon in that he teaches spine surgery to other doctors all over the world. He has instructed more than 3,000 doctors from more than 55 countries, along with uncounted consults in major institutions, such as the Mayo Clinic and Cedars-Sinai. He holds 36 patents/copatents for spinal devices in the field of motion preservation (spine arthroplasty).

A variety of artificial discs from different manufacturers are available, but only PROVEN, LONG-LASTING and SOUNDLY-ENGINEERED devices are used. SAFETY, as well as offering our patients the latest technology, is his chief concern. Also, other spine arthroplasty techniques are available, such as Coflex and DSS. Only an individualized evaluation can determine the right device and intervention for a patient. Let's get it done right the first time.
His text book Motion Preservation Surgery of the Spine: Advanced Techniques and Controversies, which he co-aurthored, is available on Amazon for the general public. Many of his other publications and accomplishments are shown under his name on the upper menu.

For questions about insurance and other matters please click Patient information. PRE-Authorization and PRE-Payment now available with some insurance companies.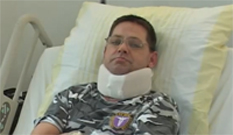 US ER MD Patient Post Op Video Click for Video

Although Prof. Dr. Bertagnoli's patients come from all walks of life and from all over the world, it is noteworthy that many of our patients are medical professionals and many of those professionals come from the United States. Their judgement is noteworthy and certainly should be interpreted as an endorsement of Prof. Dr. Bertagnoli's skills. With costs considerably lower than the United States most people can take advantage of the best medical care in the world for their spine .
Related topics:
Artificial Disc Replacement Success Rates
Artificial Disc Replacement Recovery